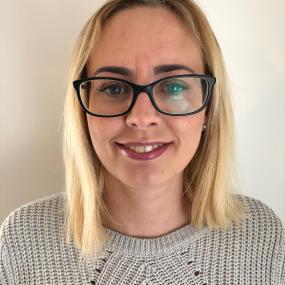 Dr Laura Coleman
Laura - @laurac113 is a WICMEL (Women in Intensive Care Medicine Emerging Leadership) programme fellow. She is a Consultant in Intensive Care Medicine and Anaesthesia at Northern Care Alliance NHS Foundation Trust, Oldham Care Organisation.
Laura's interests in work include education, simulation, wellbeing, maternal critical care and transfer. Out of work Laura enjoys family days out with her young daughter.
Having attended previous mentorship courses and workshops I have always realised the benefits of being both a mentor and mentee, yet I have never before signed up to have a mentor. Why? I guess I was worried of the time commitment it would involve and if it would really make a difference. Although throughout my training and into my early consultant years I have had informal mentors in whom I would trust to ask advice and to give feedback, and role-models to aspire to, I have never had a formal mentor. As part of the WICMEL programme I was able to choose a mentor, a board member at the Faculty of Intensive Care Medicine (FICM). I chose Dr Sarah Clarke @sarah68C, a leader of Intensive Care Medicine education within the faculty but more importantly I feel, someone who I aspire to. I knew that the sharing of her knowledge and experience would be invaluable.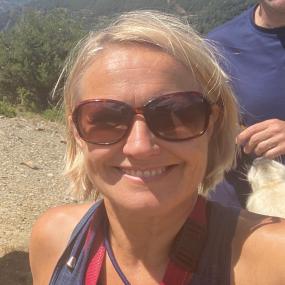 Dr Sarah Clarke
"I chose Dr Sarah Clarke - @sarah68C, a leader of Intensive Care Medicine education within the faculty but more importantly I feel, someone who I aspire to." - Dr Laura Coleman
We met regularly, every couple of months in addition to email correspondence, increasing at certain times of the year throughout the WICMEL programme, just prior to and after my chairing of the WICMEL meetings and after attending FICM board and committee meetings. Meeting in person and online provided a flexible space for discussion and reflections on the WICMEL programme, the application of the knowledge from the open university course: Developing your leadership style, and my development as a leader at work. Working on my work-life balance or as I now see it, life-work balance was a significant challenge for me coming back to work from maternity leave, and it was incredibly useful for me to have Sarah to be able to listen when I was saying my thoughts out loud!
I have learnt so much this year as part of the WICMEL programme, my professional and personal development, the practice of chairing virtual and in-person meetings, the practical application of leadership theory, but by far the most valuable experience for me has been the benefit of having a mentor. I have been successful in securing a leadership position for the wider hospital in trainee wellbeing and recovery, a position I would have not even thought about applying for had it not been for the WICMEL programme and mentorship giving me the confidence to believe in my qualities and skills to take my interests forward. Through mentorship I have also been able to recognise that management is not for me! I know we hear it all the time, but leadership does not need to equal management.
I would encourage all of you to have a mentor, to give time to yourself to invest in your self-development. As my WICMEL programme fellow year comes to an end so will my formal mentoring relationship with Sarah. I will then be signing up for a mentor through FICM THRIVE, to support in continuing my own professional development.