Juggling profession and parenthood: Can you really balance both?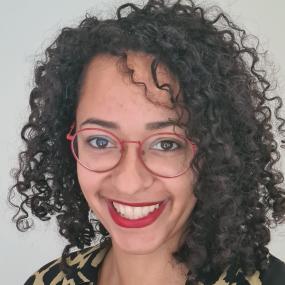 Dr Hannah Wilkin-Crowe
Dual Specialty Registrar in Intensive Care and Emergency Medicine.
I made the assumption when I started work, that having children would be easy, that they would just fit in around my career. I never wanted to be a stay-at-home parent and I have always had ambitious career goals. When I started work though and my family grew, I encountered many challenges, and I have wondered, is it really possible to have your career and family too?
So here I am, 10 years post-graduation. I'm working as a dual specialist registrar in intensive care and emergency medicine, with four children aged 2 to 12, and I believe that no one should have to choose between having a career and having a family.
It isn't always easy, you jump over one hurdle only to be faced with another; it can feel like a barrage of obstacles, a constant test of your capabilities, but I get so much joy from both that I wouldn't be without either.
The difficulties I have faced at work centre around managing other people's expectations as well as trying to solve the logistical nightmare that is pick ups and drop offs from nursery and school. With no family close by to help us and a husband who also works shifts it is certainly a challenge, but one we expected and one we manage to coordinate. The difficulty I most struggle with are some of the assumptions my colleagues and seniors make about me:
"You can't have a career and be a good mum; you need a less acute specialty; you can only do one specialty; you should work less than full time; choose a less demanding specialty as you have kids to care for; you can't do it all."
This is just some of the unsolicited advice that, after a decade, I am still given. I used to feel exasperated by these statements, thinking 'they wouldn't be asking this if I were a man', but now I just smile and ask them directly if they're saying this because I am a woman.
This bias can contribute to mothers reducing their hours or taking career breaks, they're less likely to move up to senior leadership positions, and the gender pay gap continues.
Parents, both mums and dads, should be able to decide what balance of home/work they want and should be supported in the decisions they make. It is important to talk about the biases that leave women feeling that they should have to reduce their hours. We need to raise awareness about it and call this behaviour out.
I think the most useful advice I can give is to get enough support around you. I have a very supportive husband and although my family are not physically close they provide solid emotional support. I was lucky enough to gain a place on the NHS @Leaders_Plus fellowship programme, where I have been introduced to many, equally ambitious parents who have given me invaluable advice, encouragement, and practical solutions to move my career forwards in a way that works for my family.
I believe it is possible to have an accomplished career and be a present parent also. And I hope we can all be a positive movement for change, by becoming allies and supporting our colleagues with caring responsibilities.