The FICM has two elected trainee representatives. Each trainee rep serves one year as the Deputy Trainee Representative and then one year as the Lead Trainee Representative.
Both trainee representatives sit on the Faculty Board and one or the other is also present at all of the committees or working parties that effect training and require a trainee perspective:
Training, Assessment & Quality Committee (FICMTAQ)
Careers, Recruitment and Workforce Committee (FICMCRW)
The principal duty of the Trainee Representatives is to represent the views of ICM trainees during Board, committee, working group and other meetings as appropriate:
Ensure there is a true representation of trainee concerns and views and ensure the Faculty has a means of seeking trainee input.
Effectively inform and alert trainees to issues affecting them and to be able to address grass roots concerns.
Encourage greater trainee engagement with the College.
Further duties of the FICM Trainee Representatives include:
To establish a communication network with all ICM trainees. The email database is kept by the FICM Secretariat from trainees who have registered with the Faculty.
Maintaining two-way communications with all ICM trainees in order to update them on Faculty developments and to keep the Faculty abreast of information and concerns relevant to its work.
Attending all meetings of their assigned boards, committees or working groups. Travel expenses are reimbursed subject to the usual arrangements.
Involvement in Faculty projects that may arise from time-to-time.
Producing research or written documents from time-to-time including contribution to the FICM newsletter, Critical Eye, and the Faculty website.
To maintain regular liaison with the ICS Trainee Committee.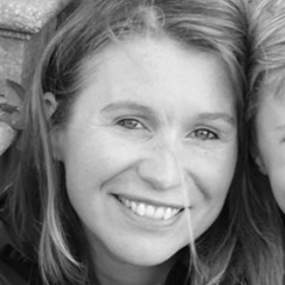 Dr Catriona Felderhof
Lead Trainee Representative
"I graduated from The University of Dundee in 2004 and moved west to Glasgow the following year in order to undertake my surgical training. After a couple of years I realised I would much rather become an anaes-thetist and intensivist so I jumped ship and I have never looked back. I moved to working on a less than full time basis in 2011 to complete the latter half of my specialty training as I have combined training with hav-ing a family of 3 boys, this has been challenging but also immensely enjoyable. My experience in training on both a FT and LTFT basis, with a multitude of commitments both in and out of work, means that I've gained a broad experience of the difficulties trainees can face. I am committed to putting this knowledge to good use and I want to help make training in ICM the best possible experience.
In any spare time that I have, I love to take the family out to enjoy the stunning Scottish scenery by drag-ging them up a hill or out for a walk, I like to try and remind myself how to play the violin and since com-pleting my exams I've rediscovered my passion for non-work related reading. I also like to return to my Brummie roots by visiting family and friends on a regular basis (Covid allowing) in Bournville."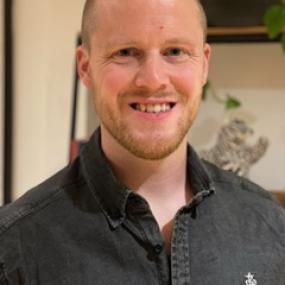 Dr Matt Rowe
Deputy Trainee Representative
"I grew up in Devon and had an unorthodox route into Medicine with 3 rounds of applications, 12 rejections and one last minute offer to the postgraduate programme at the University of Birmingham, graduating in 2013. Prior to this I did a degree in Medical Sciences. My employment history ranges from managing a less than high quality leisure centre and making sandwiches for Ginsters to phlebotomy and aeromedical retrieval. Following foundation training in the Midlands, I moved to Bristol.
I'm dual training in ICM with Anaesthesia and have completed stage one training. I was an academic rep during my undergraduate training and am currently the regional ICM trainee rep for the Severn Deanery. Having had an odd route into medicine, time out of training and many, many interviews at both undergrad and postgrad level, I feel I have encountered my fair share of some of the challenges we face as trainees. This has fostered a firm desire to ensure that all our views are heard and that training is kept pragmatic, rewarding and tailored to our needs.
My interests outside medicine include Drumming, Mountain Biking, Snowboarding and basically anything that might land me a visit to my local major trauma centre.
Please don't hesitate to contact me with any issue, big or small and I'll do be absolute best to help."
Want to know more?
Meet the Faculty Board.